A district and sessions court on Saturday sentenced Chairman Pakistan Tehreek-e-Insaf  Imran Khan to 3 years in prison in the Toshakhana case.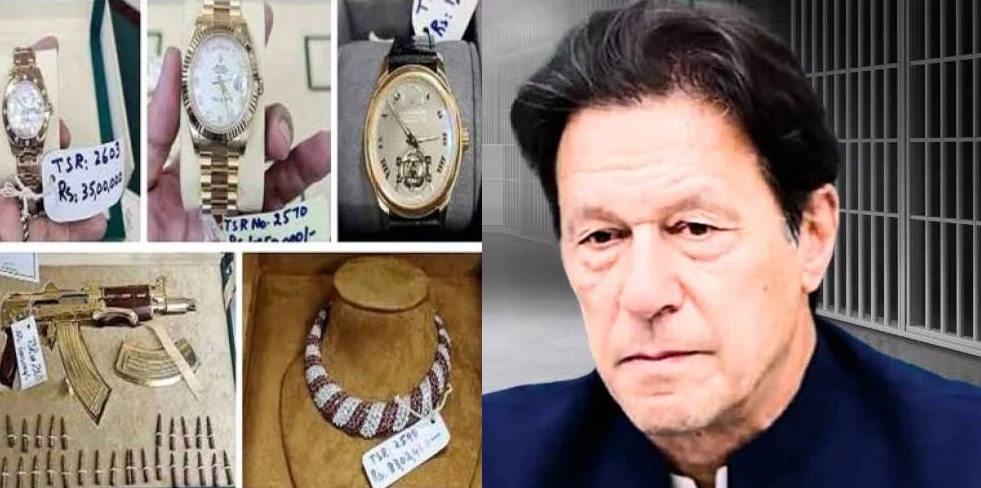 The PTI chief has been disqualified for five years after the court rejected his petition challenging the admissibility of a criminal case for allegedly selling expensive gifts from the depository. 
Judge Humayun Dilawar announced the reserved verdict after the former prime minister or his lawyer failed to appear in court while hearing a petition challenging the maintainability of the criminal case in the  Toshakhana reference.
The judge expressed his displeasure against the PTI chairman and his lawyer Khawaja Harris for not appearing in court during the hearing. The judge adjourned proceedings till 12 PM and ordered the PTI chief to appear in court.
After the PTI chief or his lawyer failed to appear within the allotted time, the judge announced the reserved verdict, saying the plaintiff has lost the right to defence after failing to appear in court.
The judge said the PTI chief was found guilty of corrupt practices and crime against the accused is proven. The verdict said the accused intentionally gave false details to Election Commission, Court
The accused is sentenced to 3 years imprisonment under Section 174 of the Election Act and imposed a fine of Rs100,000. The court said the accused submitted false details to Election Commission. 
The court also ordered Inspector-General Islamabad to arrest the PTI. Police are on high alert in Zaman Park after the court's order. A heavy contingent of police reached the residence of the former prime minister in Zaman Park ahead of his likely arrest.
SP Civil Line Hasan Javed Bhatti is also present in Zaman Park. There is a large movement of Lahore Police around Zaman Park. Police closed Canal Road from Mall to Dharmapura for traffic.
PTI leader Farrukh Habib said the verdict by judge Humayun Dilawar will be seen as the worst judicial decision in history.
He said the desire for a level playing field was met and the decision of 3 years sentence against Imran Khan was already being predicted in the media. History will remember that once again justice has been massacred by the court, he added.
In another tweet, he said the aim was to put Imran Khan in jail as the earlier illegal arrest led to immediate release. He said Imran is being punished and thrown in jail so that he could not participate in the elections.
The Election Commission of Pakistan (ECP) has started immediate action to remove Chairman PTI from the party chairmanship. ECP officials said a convicted person cannot be a party leader. They said the PTI chairman has been disqualified for five years.
The ECP will immediately issue a notification to remove Chairman PTI from the leadership of the party and de-seat him from parliament.