Controversial TikToker Hareem Shah has threatened to upload photos and videos if anyone attempted to arrest Imran Khan.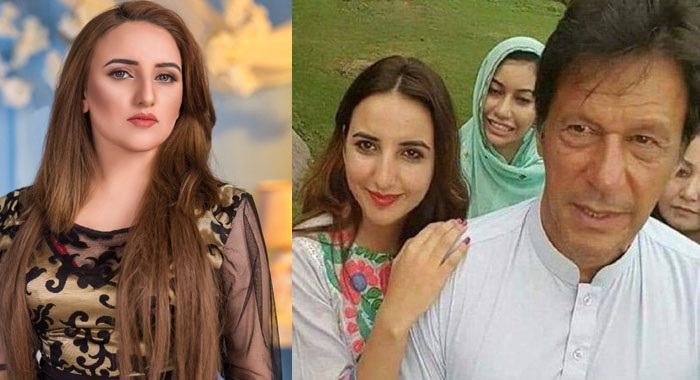 In her message on Twitter, Hareem Shah wrote and warned her followers that if there is an attempt to arrest Imran Khan, she will upload all the photos and videos on her phone on social media.
Her tweet came after the arrest news of Imran Khan. She hinted at the implementation of her threat and said, "My dear compatriots, I will issue an important video message shortly."
Before the arrest, Hareem Shah also asked her fans in one of her tweets to spread her tweet as much as possible that she would upload all the videos and photos in case of Imran Khan's arrest.
In another Twitter message, Shah said that Imran Khan's crime is that he wants to change the destiny of this country, he thinks about the poor.
She wrote that the crime of Imran Khan is that he exposes the elite of this country and the crime of chairman PTI is that he does not bow down to the mafia.
It should be noted that earlier, the newly elected mayor of Karachi Murtaza Wahab targeted the controversial TikToker.
Hareem Shah on her verified Twitter account shared some inappropriate photos of Mayor Karachi Murtaza Wahab about two months ago and said that the new mayor of Karachi had fun in an American dance club.