The federal government made a significant decision on Tuesday to initiate the outsourcing of operations at the Islamabad International Airport for 15 years.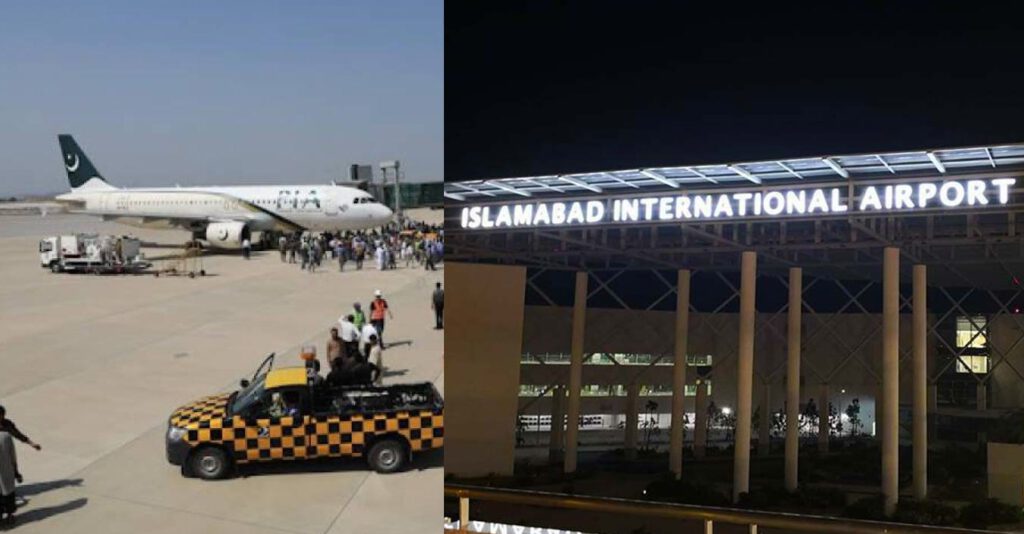 The Civil Aviation Authority (CAA) issued an international tender directing to submit all applications by November 8.
A few days ago, efforts to find common ground between civil aviation employees and the government on the contentious issue of airport outsourcing have fallen short, leaving the employees' union, JIKA, no choice but to persist with their protest until their demands are met.
Addressing the media during the protest, JIKA Secretary Sheikh Khalid made it clear that under no circumstances would they allow the outsourcing of airports.
He reiterated that the protest movement would endure until their demands are acknowledged and approved.
On August 4, Minister for Aviation Khawaja Saad Rafique announced in the National Assembly that the Islamabad airport would be outsourced for 15 years.
He clarified that the move does not equate to privatisation, instead, it aims to bring in proficient operators to enhance airport operations.
The federal minister emphasised that open competitive bidding would be ensured, allowing the best bidder to be given the opportunity to operate the airport, adding that the process will be profit-oriented, ultimately benefiting the national exchequer.
The International Finance Corporation will serve as the consultant, and already 12 to 13 companies have shown interest in participating in the bidding process, he added. He also assured that the process would be transparent and adhere to all rules and regulations.
However, the aviation minister said that the runway and navigation operations would not be included in the outsourcing process.
Highlighting the success of outsourced airports in other countries like India and Turkey, the Pakistan Muslim League-Nawaz (PML-N) leader mentioned that even Madina airport has been efficiently outsourced to deliver enhanced services.
He also stressed the need to restructure Pakistan International Airlines (PIA) to address its substantial deficit, which has reached Rs80 billion this year and is projected to increase to Rs259 billion by 2030 if not dealt with appropriately.
Rafique asserted that no employees would be laid off, and all existing staff would retain their job security and privileges. He also mentioned that best practices would be implemented to ensure facilities at airports are efficiently managed.
Regarding the future plans for PIA, he told the lower house of parliament that the total liability of PIA amounts to Rs742 billion, with only 27 to 28 planes currently operational.
He urged the necessity to save the institution and underscored the importance of the restructuring legislation, which has been approved by the NA in the previous sitting.
To address the deficit, the minister revealed plans to restore flights to the United Kingdom within three months, followed by the resumption of flights to the United States and Europe.
He issued a warning that immediate reforms were crucial to prevent further escalation of the deficit in the coming days.
Furthermore, he recommended engaging industrialists to invest in the railway sector instead of opting for privatisation.