Humaima Malick has publically apologised to Mohsin Abbas Haider in a talk show for the comments she had previously made against him.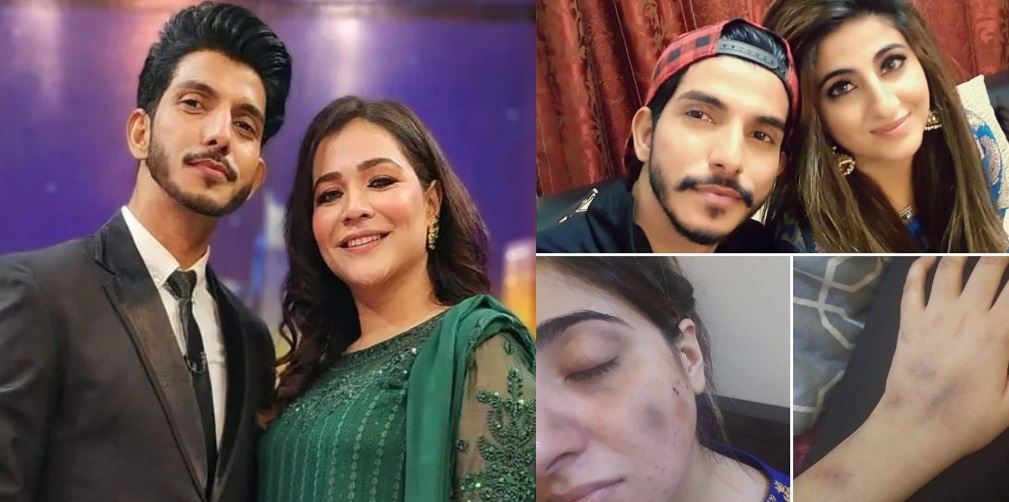 In the latest episode of Mohsin Abbas Haider's talk show 'Public Demand', Humaima Malick made an appearance as a guest, and during the show, the actress expressed a formal apology to him for the harsh words, she had used against him earlier.
"If I have ever in my life said anything about you, I would like to say on-screen that times change, people change, and the way they express themselves also changes)," she indirectly apologised to the actor.
Back in 2019, Mohsin Abbas Haider was accused of having an extramarital affair by his then-wife, Fatima Sohail, and further called out for beating her when she caught him red-handed.
The alleged incident of domestic violence took place in 2018 when Fatima was still pregnant with his child. During this time, Malick had sided with Fatima Sohail and accused him of domestic violence.
At the actress took to her Instagram to open up about how she managed to pull through the torture that was inflicted on her in her marriage.
"Although it has been years but all those years and the pain filled days and nights still haunt me. I was only a 19-20 year old miserable young girl. Who couldn't even share my screaming wounds with my family," she said.
She went on to share: "I am shameful of my self today I didn't do anything for my self 3 years of abusive marriage, 7 years of another abusive relationship and it repeated again [sic]."
"While I was working making a good life for myself and my entire family I have been threaten, abused and beaten to death not once but many times I am not scared anymore I am now shameful of silence [sic]," she further added.