Pakistani judge Humayun Dilawar who convicted former prime minister, and PTI chief in corruption case, has departed for London.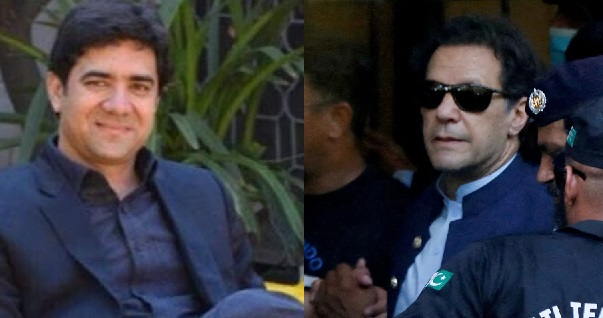 According to the IHC order on Friday, Dilawal heard the Toshakhana criminal case on Saturday. He handed down the jail sentence after finding Khan guilty of "corrupt practices".
"The court finds it's more than convincing that the complainant (ECP) had provided confidence-inspiring, well-knitted and corroborated evidence, and so the charge against the accused has successfully been proven that the accused has committed offence of corrupt practices by making and publishing false statements/declaration in respect of assets acquired by way of gifts from Toshakhana and disposed of during years 2018-2019 and 2019-2020," Additional District and Sessions Judge Humayun Dilawar said in a short order.
"He has been found guilty of corrupt practices by hiding the benefits he accrued from the national exchequer wilfully and intentionally. He cheated while providing information of gifts he obtained from Toshakhana which later proved to be false and inaccurate. His dishonesty has been established beyond doubt," the court order added.
The development comes soon after Additional District and Sessions Judge found Imran Khan guilty and sentenced him to three years behind bars, the much-anticipated verdict which will overshadow the future politics of former prime minister.
Media reports suggest that Judge Humayun Dilawar visited Britain to attend a judicial conference at the University of Hull, and training.
During his visit, Judge Dilawar will attend the 'Judicial Training on Human Rights and the Rule of Law' from August 5 to August 13. IHC top judge Justice Aamer Farooq nominated him for the training, funded by the Commonwealth Secretariat, London.
His critics raised questions about the hasty procedure, pointing out his controversial posts on social media.