Hanif, 22, of Dawnay Road, Little Horton, pleaded guilty on a video link to HMP Leeds to possession of crack cocaine with intent to supply on May 30.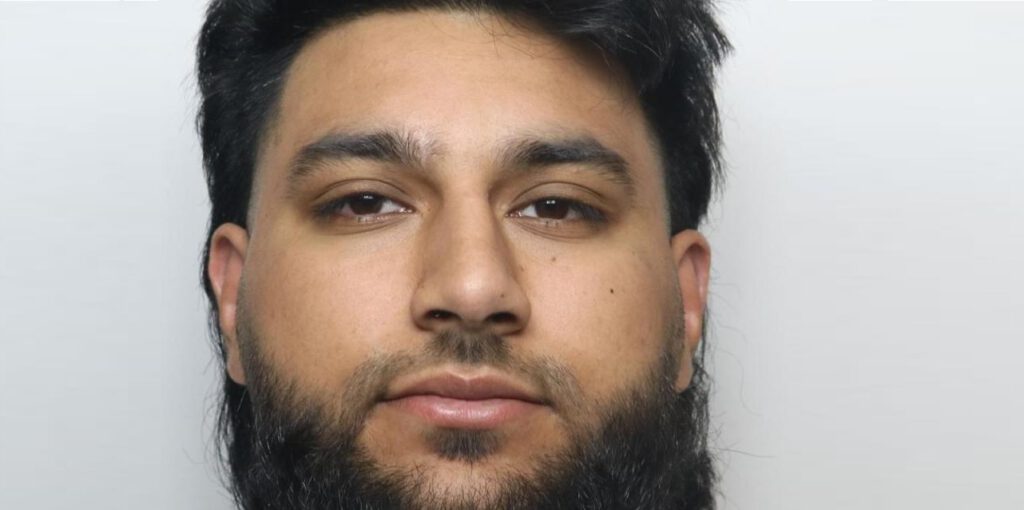 He was in breach of two suspended sentence orders, the second imposed by the court in November last year for selling Class A drugs. 
The court heard that the latest offending was detected after Hanif was spotted driving fast towards Keighley Road in Bradford at 2pm. He hit the kerb and came to a stop but then reversed, almost hitting the police vehicle. 
An officer who managed to snatch his car keys saw Hanif fumbling with a plastic jar he was attempting to conceal. He was handcuffed and the jar and phones seized from the vehicle.
A search of his address uncovered a bag in his wardrobe containing more drugs.
In all, there were 20 wraps of crack cocaine and five of heroin in the jar and 110 wraps of 'crack' in the wardrobe.
Hanif told the police they were for his own use and made no further comment.
He had previous convictions for possession with intent to supply Class A drugs.
Gerald Hendron conceded in mitigation that his client was in a very difficult position because of the previous chances he was given. He had complied to some extent with the suspended sentence order and not totally disengaged with it.
This was Hanif's first custodial sentence and Mr Hendron accepted that it would have to be lengthy. But he was still a young man who hoped to rebuild this life when he was released.
Judge Sophie McKone said Hanif was out and about on the streets of the city on May 30 selfishly peddling a dangerous drug that caused antisocial behaviour and led people to steal to buy it. 
udge McKone said he was given a chance in November last year because of his young age and caring responsibilities for his father.
"It seems to me that you never had any intention of stopping, despite the fact that you were a carer for your father," she told him.
He was jailed for 40 months, plus 20 months each for the breaches, all to run consecutively, adding up to a total sentence of six years and eight months.