The elusive criminal, Furqaan Hussain, has been on the run from police for months, and has proven extremely difficult to locate.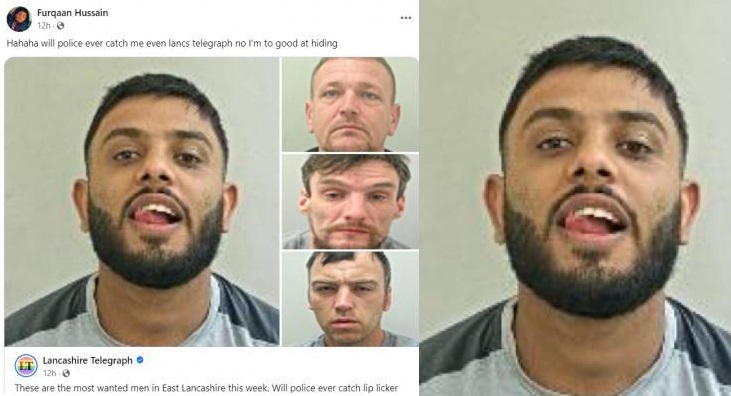 The 22-year-old, who has links to Blackburn and Darwen, first appeared on our most wanted list in August last year in connection with a harassment charge.
Things went quiet as it is believed he was apprehended and sent to jail, however he re-appeared on our list in April, wanted by police for recall to prison. 
Since then he has managed to evade officers by staying covert, but at the end of June, in a brazen act of cockiness, Hussain, who can be seen in his most recent mugshot licking his lips, took to social media to taunt the police about their inability to find him.
Sharing a post on his Facebook page, he said: "Will police ever catch me? Even the Lancashire Telegraph know I'm too good at hiding."
Following the act of stupidity, police have been working to pinpoint his whereabouts, and eventually located him early on Friday morning.
He was arrested and taken into custody.
A spokesperson for the police said: "A 22-year-old man was arrested this morning on suspicion of possession of drugs with intent to supply, threats to kill and breaching a restraining order. He's currently in custody."