A BBC presenter has accused Amir Khan of harassment.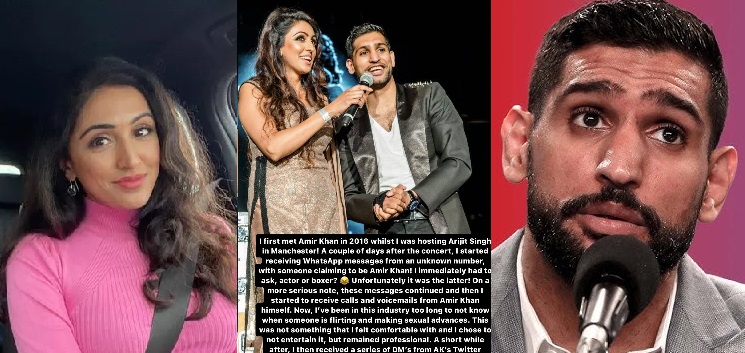 Suzi Mann, who presents BBC Asian Network's Official Asian Music Chart Show, claims she was harassed by the married father-of-three after she hosted a concert in Manchester. Presenter Suzi accused the boxer of 'flirting' and 'making advances' with her on WhatsApp as well as calling her and leaving voicemails.
Suzi said she did not feel 'comfortable' with his behaviour and tried to 'remain professional' amid his escalating approaches.
Posting a picture of herself and the I'm A Celebrity star in 2016 – which has since been taken down from Instagram – Suzi wrote: "I first met Amir Khan in 2016 whilst I was hosting Arijit Singh in Manchester! A couple of days after the concert, I started receiving WhatsApp messages from an unknown number, with someone claiming to be Amir Khan! I immediately had to ask, actor or boxer? Unfortunately it was the latter!
The allegations come in the wake of news that Mr Khan had separated with his wife  Faryal Makhdoom over a scandal after the sportsman allegedly begged a model to send him pictures. 
Amir Khan's representatives told there was 'no truth' to Ms Mann's allegations.