Mahnoor Cheema, a 16-year-old British-Pakistani girl, has set a new record by passing 34 subjects at the General Certificate of Secondary Education (GCSE) level in the United Kingdom (UK), Pakistani media reported on Friday.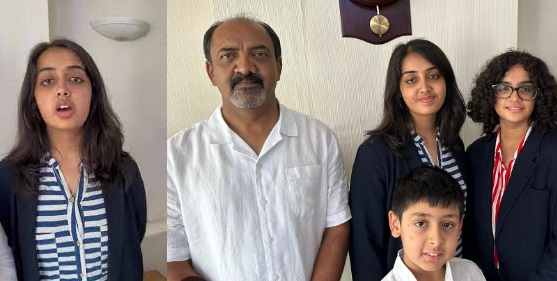 This is the highest number of subjects ever taken by a student in the history of the UK and European Union (EU) GCSEs. The 16-year-old cleared 17 subjects with A* grade as a private candidate in year 10, while on Thursday, she added another 17 to the list, setting a new record.
"I have done 34 subjects on GCSE-level and I have secured A* in all those subjects. I am the first student to have secured such an achievement," Cheema told Pakistan's Geo News channel in an interview.
"I have done six languages and such a record never existed in the world before."
Cheema's father, Barrister Usman Cheema, and mother, Tayyaba Cheema, hail from the eastern Pakistani city of Lahore. The couple moved to the UK in 2006 in order to pursue further education at Lincoln's Inn and SOAS, respectively.
Cheema, who studied at the Langley Grammar School in West London, said she had decided to attempt the GCSE exam in around 50 subjects.
"I had planned from the start that I have to do a lot of subjects. I had planned to do around 50, but unfortunately the British education system did not cooperate with me despite multiple requests [and] I had to drop several subjects," she said.
"Last year, I cleared 17 subjects and this year too I cleared 17; 10 via school and seven privately."
Cheema's mother, Tayyaba, said ever since her daughter entered the 9th year, she wanted to do "something for humanity" and was passionate about medicine.
"When she entered the 9th grade, she said 'I want do something for humanity'," Tayyaba said of her daughter. "She was passionate about medicine, chose the subjects herself. While studying one subject… she chose the rest along with it."
In 2021, Cheema undertook an IQ test by Mensa, the largest and oldest high-IQ society in the world, in which she scored 161 — ahead of renowned scientist Albert Einstein, who was said to have an IQ of 160.
"Einstein's IQ was rumored to be 160, mine was 161 [in Mensa test]. I have a lot of interest in medicine, not just to further career for myself but to do something for humanity," the 16-year-old said.
"I always had this idea since I was young to leave a mark on the world and my parents have always supported me in this endeavor."
Cheema said she was an Oxford University aspirant and was hopeful of going to the prestigious institute in the next two years.