Pakistan-British boxer Amir Khan and his wife Faryal Makhdoom are reportedly living separately.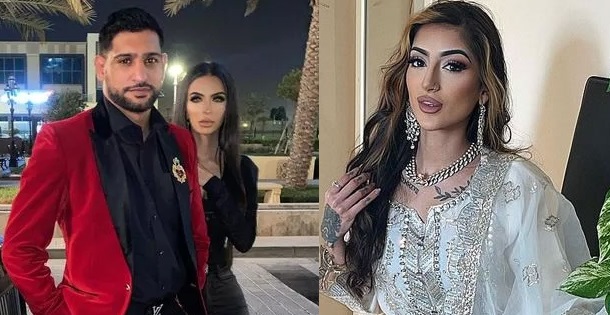 In July, it was revealed that the English athlete asked bridal model Sumaira for her photos and sent her flirtatious comments.
Amir and his wife of ten years Faryal Makhdoom are said to now be living apart. The boxer splits his time between Dubai and the UK, but has been spotted on his way back to London.
The father-of-three admitted he makes mistakes when he gets bored but refused to accept that he cheated.
"I am willing to go to ­therapy to stop me sending texts to women who aren't my wife. I think nowadays with mental health issues, any help goes a long way. It's definitely something I would do. Things like that do help, so maybe it's something to think about," he admitted.
Faryal confronted her husband at their home in Dubai earlier this month after she heard about him begging a model for her pictures.
He also promised to delete any received photos. He added: "The stupidest thing I did was to comment on this woman's picture saying 'nice'.
"I shouldn't have done it. I have respect for my wife. I think I do these things out of boredom – I don't think it's that I can't help myself. You get bored and start making mistakes. If I'm not careful, I will get myself into trouble – especially with the wife. She will end up saying, 'I've had enough'."
Khan and Faryal are now separated and living apart, British media reported. It added that both are splitting their time between their homes in Dubai and Britain while Faryal decides whether she wants to end their 10-year marriage.
Amir has apologized to Faryal for his actions and wants to focus his energy on a new project after retiring from boxing.
The couple, who have three children together, married back in May 2013, tied the knot at a lavish wedding venue in New York.