Actress and model Sophia Mirza has fled to the United Kingdom to avoid arrest by the Sindh and the Punjab Police in a financial fraud investigation related to a wedding dance contractual breach and stolen money.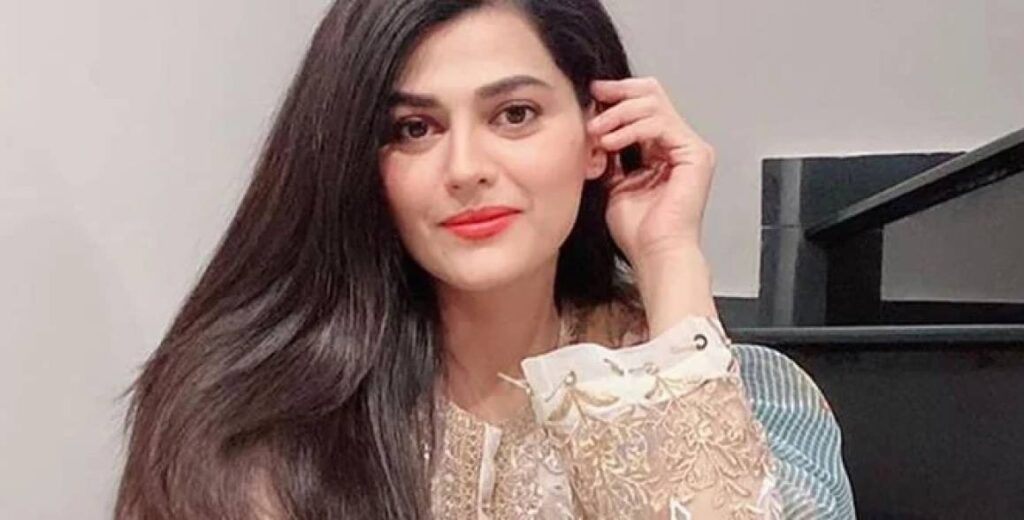 Sophia Mirza has confirmed that she is presently living in UK's Birmingham city with her Tennis player-sister Maryam Mirza who is also wanted in the investigation. They confirmed their friend Maira Khurram who is also needed in the investigation is not with them as she could not get the UK visa.
According to FIA, Sophia Mirza left for Birmingham from Islamabad airport on 27 December 2022 on Qatar Airways flight via Doha and has been living in Birmingham since then. On 5th April, both the Punjab and Sindh Police carried out a joint raid at the house of Sophia Mirza in Lahore but a staff member told the police she was in UK since December.
Three months ago, the Sindh Home Department had asked the Punjab government to cooperate with the Sindh Police for the arrest and investigation of actress Sophia Mirza, her Tennis player-sister Maryam Mirza and their friend in a financial fraud investigation.
In a letter to the Home Department of Punjab, the Sindh Home Department had asked the Punjab Police to cooperate with the Sindh police officers who wanted to arrest Sophia Mirza, Maryam Mirza, and their friend to take them to Sukkur, where the fraud took place, and investigate the matter. They are wanted by the police.
The Sindh Home Department had informed the Punjab Home Department that the permission to arrest and prosecute Sophia Mirza, Maryam Mirza (whose real name is Khushbakhat Mirza) and their friend has been granted on request by the Inspector General of Sindh Police vide letter No. 664-66/AIGP/OPS-I/(PP-13)/2023 dated 06.01.2023 that the accused trio are required in the case.
The letter from the Sindh government said: "The request of Inspector General of Police Sindh, Karachi is forwarded/recommended for providing the necessary assistance regarding the arresting/shifting of above accused in accordance with law after fulfilment of all legal/codal formalities, under intimation to this Department (if the said accused are not involved/required in any other case or otherwise within the Punjab Province /any Court of law. A police party headed by ASI/I.O Lal Dino Mahar, PC-1882 Muhammad Qasim, PC-3400 Shahid Hussain and two Lady Constables of Women Cell District Sukkur along with police party of Police Station A- Section District Sukkur, Sindh has been deputed for the purpose."
Last week, the Deputy Inspector General of Sukkur Range Police had sought permission for the police to arrest the actress and her sister in relation to the fraud allegations related to a wedding dance event in Sukkur to perform on Bollywood dance items at a wedding event for Rs1.5 million.
Local resident Sanaullah Mahessar registered the case under FIR No. 226/2022 at Police Station A-Section District Sukkur Under Section 154 CR.P.C against Sophia Mirza, Maryam Mirza and her friend. According to details of the First Information Report (FIR) and confirmation by the local police investigation officer, Sophia Mirza, and other accused took Rs.1million in advance to perform dance at the wedding last month at Otaq Guest House in Bairaj Colony Sukkur but not only the dancers didn't turn up but also issued threats to him later on through gangsters.
Sanaullah Mahessar said in his complaint he decided to book the three after meeting the trio at a recently held dance event where Lahore-based Sophia Mirza and Maryam Mirza were the lead performances on Bollywood dance numbers.
Mahessar says he made the booking through their friend who arranged a meeting with Maryam Mirza and Sophia Mirza (daughters of Muhammad Latif Mirza) where it was agreed that they will do the one-night performance for Rs1.5m and will bring other women too with them.
The complainant said: "Trusting them, we gave 10 lakh rupees to Maryam Mirza, and other people in front of witness Mukhtar Hussain, son of Ghulam Farid Soomro, and Muhammad Waris, son of Muhammad Ayyub Mirani, resident of Sharafabad Sukkur. We decided that further payment will be made on the day of the programme. On the day of the marriage program, they all did not come. We kept calling but they did not respond."
Sanaullah Mahessar said he called Sophia's friend to demand the return of the money and she promised someone will meet him to return the money.
He complained that on 27 November 2022 an unknown woman and five men came to meet him at the agreed place of meeting. "Three of them pointed pistols at us and said to us if you demand money from Maryam Mirza, Maira Khurram Shaikh and Khushbakht Mirza then you will meet a very bad fate. They threatened to beat us to death and left the house in a white color car while shouting abuse. I have appeared at the police station after consulting with my elders, I claim that legal action should be taken against the culprits," said the complainant.
Last week it was reported that the Federal Investigation Agency (FIA) has re-started a high-profile money-laundering investigation into actress and model Sophia Mirza, which was shut down earlier by Shahzad Akbar after he became head of FIA under the Assets Recovery Unit (ARU).
The actress and her sister Mariam Mirza had been accused in 2012 of abducting a girl Fatima who had testified in the court both sisters had kidnapped her.
FIA sources have said that Sophia Mirza used former PM Imran Khan's Interior and Accountability advisor Shahzad Akbar to stop the Federal Investigation Agency (FIA) from pursuing a money-laundering investigation against her, senior officials of the agency revealed.
The FIA officers confirmed that evidence of money laundering against Sophia Mirza was overwhelming but Shehzad Akbar allegedly barred the FIA investigators from concluding the cases against the model.