Adil Iqbal, 22, pleaded guilty to causing death by dangerous driving and was disqualified for driving for 13 years alongside his custodial sentence, according to Greater Manchester Police.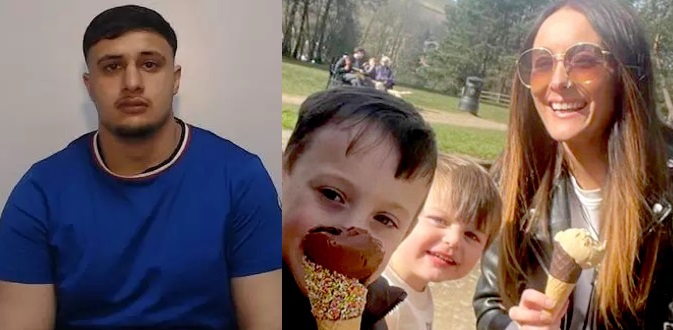 According to officers, Iqbal was seen driving a black BMW erratically, weaving in between vehicles, overtaking and dangerously undertaking other cars for a long stretch of motorway before the fatal collision on Saturday, May 13.
Video released by Greater Manchester Police shows Iqbal filming himself driving at high speed shortly before the crash.
Iqbal lost control of the vehicle and collided with a car parked on the hard shoulder, in which the pregnant Frankie Hough was sitting with her three children.
Hough was taken to hospital with life-threatening injuries. The children were also taken to hospital, two with serious injuries, and one with minor injuries. Hough died in hospital on Monday, May 15.
Detective Constable Richie Hughes of GMP's Road Policing Unit, said: "Our thoughts are of course with Frankie's family and her children who were also involved in the collision. I truly hope that the sentencing of Adil Iqbal who is a dangerous and reckless individual – brings her family and loved ones some form of closure.
"Iqbal's actions that day were nothing short of appalling. He knowingly and willingly chose to drive his car at those speeds with little regard for other drivers on the motorway at the time. He showed absolutely no regard for the law or other road users that day," he added.