The private school in DHA on Tuesday suspended five girls including the complainant from school following the beating incident.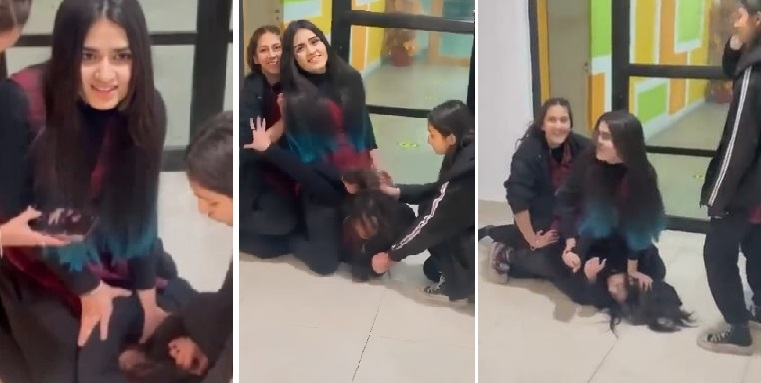 According to police sources, the school administration was not cooperating with them and did not provide the CCTV footage of the incident to the investigation officer, though statements of four eyewitnesses were recorded.
The Punjab Education Department had formed a committee to probe the matter of seven named suspects in the case including Principal Bilal, canteen workers Nasir, Hannan Jatoi, Abdul Hannan, Someet, Muhammad Hassan and Ismail.
On the other hand, the CEO education sent an inquiry report to the District Education Authority, Lahore. Deputy Commissioner Muhammad Ali will take a decision whether to cancel school's registration or impose fine. Furthermore, according to the inquiry report submitted by the
CEO education, there were no cameras at the entrance of the cafeteria, and the girls who fought were previously friends with each other, and the incident took place due to a dispute over the sharing of student party pictures with the parents.
The girl students of the private school violently beat one of their class fellows.
The video footage of the attack was also uploaded on the social media and the FIR of the incident was registered on the complaint of victim girl Aleena's father.
According to the FIR at the Defence police station, complainant Imran (Aleena's father) said her daughter was beaten by her class fellows Jannat, Kainat, Umaima and Noor Rehman. Umaima, a boxer, beat the victim violently and she even knifed her multiple times. It was claimed girl Jannat was a drug addict and she wanted to drag the victim (Aleena) in drug culture.