It's 2023 and the Pakistani elite class still finds bullying others 'glorious'. No, it's not; there is nothing magnificent about bullying.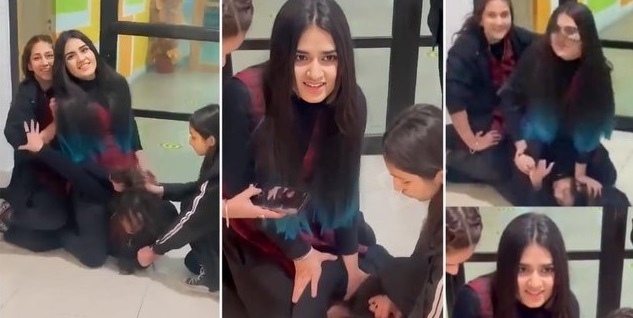 Is bullying an accident? Is it a state of mind? Is it a show of power? Or is it learned behavior? Why do we glamourize such a heinous act? Netflix recently released a revenge drama series 'The Glory'.
The drama tells the story of a former victim of brutal school violence who exacts revenge on her bullies after becoming the elementary school homeroom teacher of her bully's kid.
A similar incident occurred in Lahore's elite school where girls in uniform without an expression of shame and guilt brutally attacked a girl. The irony there were others, students when the incident occurred who chose to pass by silently, others recorded the video and few just remained there and
participated in the act.
Not sure how and when reel inspired and the exact bullying from 'The Glopry' took place in Lahore. The victim who was a girl was beaten by three of her class fellows at a private school located in DHA phase 4 Lahore. Her class fellows were drug addicts and were forcing the victim into the drug culture.
Now, after a case was registered against the students who were involved in the case fled from home.
Three same female students appeared in the session court of Lahore along with their lawyers and filed interim bail fearing police arrest.
Sessions court of Lahore filed a case of violence against a student by her fellow girls for forbidding alcohol in the school.
Outrage on social media has risen as well as how educational institutes are nurturing students and what type of education is being given to such students that have become like this.