A man who met a woman on a dating site conned her out of more than £35,000 which he used to feed his gambling habit and then threatened to "carve up" her dad and kidnap her brother.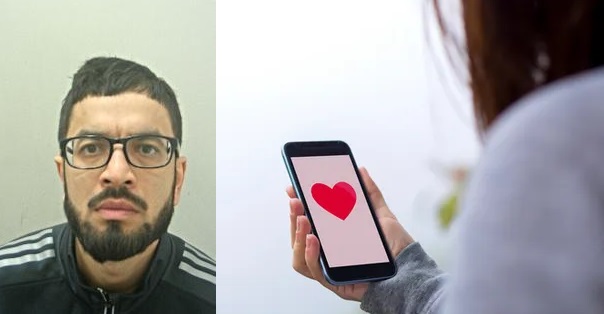 Preston Crown Court heard how Roohan Amiji, of Buncer Lane, Blackburn, met his victim on a dating site in December 2021.
Hanifa Patel, prosecuting, told the court the pair began talking on Snapchat and it wasn't long before the conversation turned to money, with the woman telling Amiji about a past relationship which had gone wrong, resulting in her losing £1,000.
Ms Patel said Amiji told the woman he could help her get the £1,000 back through a Bitcoin or cryptocurrency scheme.
She said: "He gave her his sort code and account details and his mobile number and told her to transfer him some money.
"She said she didn't feel comfortable doing so, and he then challenged her about this and asked her why she was being awkward before asking her to transfer him £601.
"She tried to do this but her bank stopped the transaction, and contacted her to inform her they thought it was suspicious and believed she was the victim of a scam."
The court was told that following this, Amiji asked to meet the woman and she picked him up in her car and they drove to Witton Park.
Once there they sat and talked for a while, but again, it wasn't long before the conversation turned to money.
Ms Patel went on: "She was reluctant to transfer him the money and said she could maybe get him £100.
"She then dropped him at home and they continued exchanging text messages and he continued to ask her to consider his offer, placing pressure on her, and told her that she was wasting his time if she didn't do it.
"She then withdrew some cash and handed it over to him and he told her she would get it
back but that never happened."
The relationship continued, with the court being told the victim would pay for them to stay in hotels, and because she lacked confidence, Amiji would exploit this.
He told her he had a bad heart and would use this against her whenever they had disagreements.
In January 2022, Amiji told his victim to buy him four phones, which she did, and took them out on contract in her name.
She also purchased an iPad for him, handing over the devices which he told her to keep in their original packages.
Ms Patel said: "She was besotted by him and thought that they might get married one day. She trusted him and continued to give him money.
"He said he was putting it in crypto and promised her £45,000.
"Over four months she gave him £16,000 and even took some of her family's gold jewellery to the pawn brokers and got him more than £1,000 in cash.
"April 2022 was the last time she gave the defendant money and finally realised she had been the victim of a scam."
The defendant then began sending her threatening messages, telling her he would 'carve her dad's chest' and kidnap her brother.
The victim, who appeared in court to read a personal statement, said Amiji had taken more than £35,000 from her, had shattered her confidence in men, and caused tremendous strain on her family relationships.
Sarah Magill, in mitigation, said Amiji, 30, had a gambling habit, but had been working towards combatting his addiction, and was disgusted in himself for what he had done.
Judge Simon Medland said: "You preyed on the vulnerability of your victim and conveyed frightening messages to her about her safety.
"You met her online and must've recognised from a very early stage that she was vulnerable to your charms, and began to squeeze money out of her for gambling.
"Altogether you had £35,000 from her and towards the latter part uttered threats of a bad nature to squeeze more money from her."
Amiji pleaded guilty to fraud and malicious communications and was sentenced to 20 months in prison.