A video of a wedding where hosts were throwing gold in the air has gone viral on social media.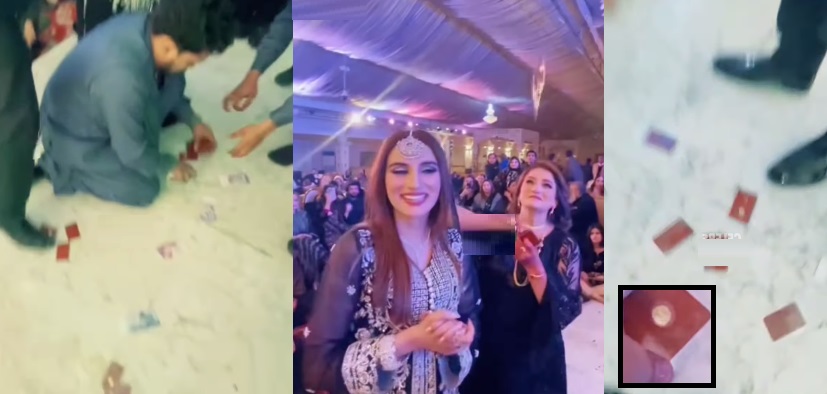 Pakistan is a nation where a man died in a stampede as he was trying to get cheap flour for his six kids waiting at home, on the other hand, there are people throwing gold in the air in the middle of a wedding.
Recently a video had gone viral in which as per the social media users, sisters of the groom were throwing gold bars instead of money on the dance floor. The wedding also contained a 5-tier cake being cut during the ceremony.
Let's
have a look at the comments social media users are making after the video went viral: 
We are living in such a messed up country. A country which is very close to be bankrupt but our lifestyles are like we all belongs to royalties. 
If ur that much rich go and help poor people don't show off

Sharam nahi aati inko ,inke hi mulk mein log bhooke mar rahe hain,1 kilo atte k liye lad rahe hain,aur inko dekho,gold coins aise phek rahe hai jaise kagaz ki cuttings ho, Islam mein ye sab haram hai, magar kya bol sakte hain inko,aakhir hain to pakistani.

Haram k paisy hn aise h lotaye jaty hn q h halal k paisy kbhi b koi onsan is trha barbad nhi kr skhta