Dubai Police have arrested a beggar with Dh300,000 in cash, officials said on Thursday.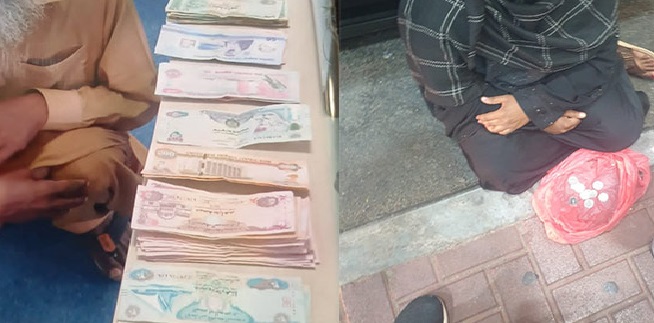 The Dubai Police on Thursday arrested a beggar with Dh300,000 in cash hidden in his artificial.
The arrest was made during the recently intensified operations against such crimes, which usually increase before or during the holy month of Ramadan.
Addressing a press conference held at the Dubai Police headquarters, Colonel Ali Al Shamsi, director of the Anti-Infiltrators Department, said that beggars
in the country use such deceptive methods to draw people's sympathy. He also informed the press about the recent seizure of Dh300,000 hidden inside an artificial limb of a man.
The beggar posing as amputee was found with Dh300,000 hidden in his fake artificial legs. He was begging near mosques and in residential areas.
The man, who entered the country on a visit visa, has been referred to Dubai Public Prosecution.
On Thursday, Dubai Police warned the public not to be fooled by beggars who deploy various tricks to seek their sympathy.